Home
This garden, designed by the owners on an unusually shaped third of an acre plot, began its development in 2005 from a blank canvas – once the garden had been cleared of nettles and brambles. Lifting this garden out of a state of total neglect was something of a challenge for the owners, Carole and Mike, who have designed it and carried out most of the hard landscaping themselves. The front garden comprises of raised beds featuring a black and white pebble bed, shrubs, perennials and ground cover.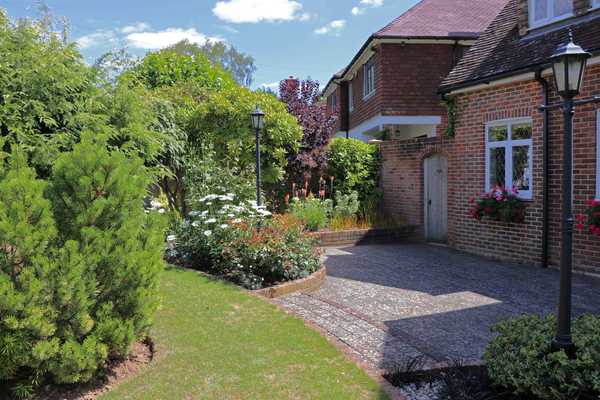 The garden to the rear of the house consists of two main areas – both triangular. The formal area has a terrace with containers and a view towards Ashdown Forest, a pebble bed, two pergolas and herbaceous borders, which are planted for a succession of colour and are within a limited palette in each of the beds.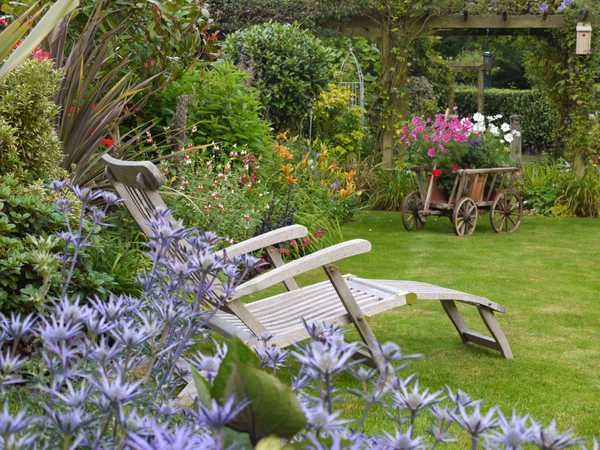 A walk through the pergola with its beautiful bespoke gates introduces you into the informal area which is in a peaceful woodland setting. This includes a 'fire circle', a 'dry stream' bed with a small bridge, an arbour with climbers chosen for their fragrance and a 'mini' orchard. Here you will also find the working area of the garden (compost heap, log store and shed!) and there is also a display of old garden tools. Beside the shed is a patio area with alpine sink gardens and containers containing mostly hostas. The planting in this lower garden is a mixture of trees, shrubs, perennials and a 'mini' prairie bed. A new island bed was added here in the lower garden in 2010 and two further beds added in 2011.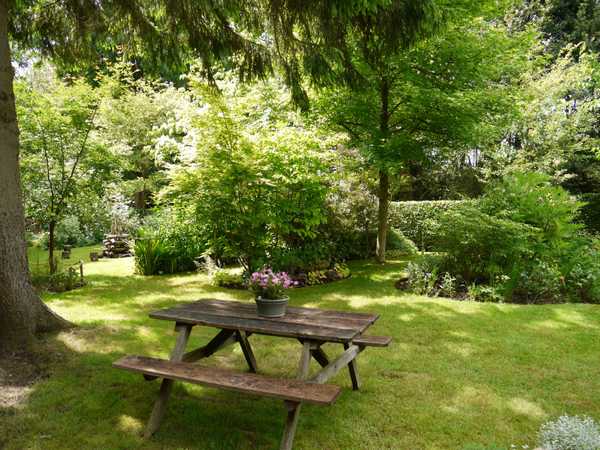 Throughout the garden there are interesting specimen trees, shrubs and perennials – and plenty of places to sit and enjoy them!
In 2016 the garden was runner up in the Kent Life magazines Amateur Garden of the Year competition.